Black Friday marks the start of the Christmas shopping season. What started as a marketing fad in the United States has quickly turned into a major shopping holiday in the US and Canada, with both Americans and Canadians spending millions of dollars on these specific days.
It is the day when brands offer steep discounts and promotional offers to boost sales and usher the start of the holiday shopping season.
Over 165 million Americans shopped online or from stores in the period between Thanksgiving to Cyber Monday. The average shopper spent over $330 on gifts and other items. GenX shoppers and late millennials spent over $400 on just holiday items.
Black Friday sales in numbers
According to NRF data, 2018 saw a slight dip in shoppers than in 2017 which saw 174 million American shoppers. Nevertheless, people made purchases worth $717.5 billion in 2018, a 4.3 percent increase over 2017. It is also the third consecutive year of growth.
In Canada too, Black Friday is slowly expanding its market and according to analysts, this year's sales may even surpass Boxing Day. Almost 43 percent of Canadian consumers plan to shop on Black Friday, a survey conducted by the Retail Council of Canada said. That's an increase of three percent from last year.
So it becomes all the more important for online retailers to take all steps possible to ensure customers have a smooth and memorable experience on their sites.
A blast from the past
The first step in preparing for Black Friday is to update the inventory. It is a high shopping day and customers will be thronging the website by the thousands. Your job as the owner of the shopping site is to keep the traffic smooth and ensure the system does not crash. Also, the store shouldn't run out of products.
Stock up
Checking inventory for fly off the shelf products is a must. So often retailers suffer setbacks on Black Friday because they run out of stock on the day even though they have customers lining up. Make sure you keep a buffer stock so as to not prevent this from happening.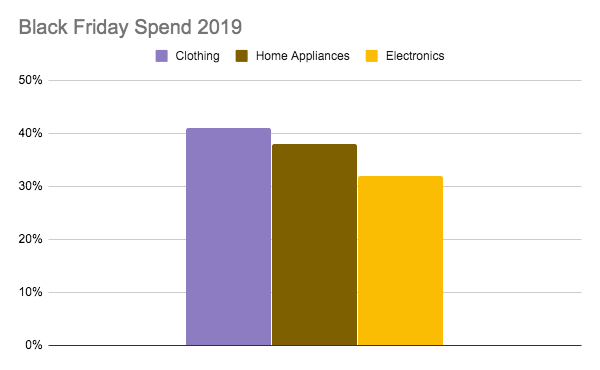 Clear and updated inventory
Start by dumping old, slow-selling products to make room for holiday items. Check your sales data for previous years and stock up on items according to trends. BFCM sales data from the last year could also help find trends. Ensure to also stock up on similar backup items for popularly bought items. Inventory management software can also be used for the purpose.
Load-test for website readiness
Another important aspect of Black Friday preparedness is to check the server and ensure it has no snags. It's important to ensure that the site is scalable. A flexible hosting plan allows sites to increase bandwidth, storage, and memory and also helps it prepare against crashing in case of a spike. While choosing a hosting plan, be sure to check if it can handle more than one server on the network on busy traffic days. Also, try using cached data to ensure further smooth traffic management.
It is also important to check analytics and run traffic tests on your website before Black Friday and ensure you have a contingency plan in case of failures.
Look up to retail giants
The reason why Black Friday is such a major day for shoppers is because of all the promotional offers, bundling offers, discounts and freebies brands and companies offer. Etail giants like Amazon and Walmart take in millions on Black Friday. But both have different strategies.
Though it is not heavy on advertising, Hitwise data found that Amazon has accounted for over half of all online Black Friday transactions. Amazon's policy is to announce deals late in the game. Yet, 29 percent of consumers felt Amazon would have the best deals. Amazon accounted for 56.8% of all online transactions on Black Friday. Walmart, though big on advertising, could only manage 12 percent of total Black Friday transactions, despite being the second-largest seller.
So what do these brands have that draw such huge hordes of customers? They run campaigns that begin way before the day of the shopping and make the experience memorable and fruitful for customers with exciting deals and Gift Cards that will keep bringing customers back even after Black Friday.
Have an eye on competition
While looking to the giants and following their campaigns is important, it is also essential to keep a close watch on local and industry competitors and do your best to outshine them in sales. In fact, a check on competition will help you figure out the most important aspect that customers look into while shopping – price. Competitively priced products, especially products that are more popular among shoppers, greatly increase the chances of a sale.
If you are a smaller business, invest more in advertising and learn from the way brands use timing. Thanksgiving weekend can get jarring for customers in terms of advertisements and "doorbuster" sales strategies that are employed by most websites and brands. It is important to set the right timing and intensity for your ads.
Offering good bundling deals as well as discounts on products that are popularly sold on your website can also help boost your sales. Bombarding social media and using attractive email campaigns to target new customers is a good way to spread word-of-mouth in the digital age. The use of tactics like flash sales can also attract customers and give the brand a sense of exclusivity.
Pulse on the social media trend
More and more shoppers are turning to online stores to shop on Black Friday. An increasing volume of customers turns to eCommerce websites for shopping. It is safe to assume that most online shoppers are on some social media platform or the other. Therefore, it is vital to utilize these arenas as marketing spaces.
Platforms such as TikTok, Facebook, Instagram, SnapChat are great for marketing deals and sales and brands like Amazon use it to their full advantage. It makes sense to put a social media strategy in place and focus on making the contents of your social media campaign visually stimulating. Following current trends such as memes and challenges could also benefit the business by increasing relatability.
Winning last-mile to turn seasonal shoppers into loyal customers
Once you have updated your inventory, put traffic management tools in place, updated your contingency plan, set up your promotional campaign, stocked up on popular products and decided on the prices and offers, it is time for the most important step – preparing your business for the final mile. Your shopper's journey must be seamless – from the moment they land on your shopping site to check out. And beyond the checkout process. Bad delivery experience is a deal-breaker for 85% of online shoppers

Get a handle on your last-mile deliveries with AuditShipment's shipping intelligence platform. Our audit engine turn piles of your shipping data into useful insights and present them in the right context.

With the help of our advanced analytics platform, you can:
Measure key metrics that define last-mile customer delivery experience
Evaluate the service performance of your shipping carriers
Craft a winning order fulfillment strategy this Black Friday
AuditShipment provides automated invoice audits to businesses so that you can drastically reduce your shipping costs. While you sip on chardonnay during the BlackFriday success party, our automated audit will work tirelessly to ensure you pay the right shipping price.
With these tips in mind, make sure to have some fun and have a door-busting Black Friday!