Well, the pandemic has hit us all hard is an understatement. The impact of COVID on eCommerce businesses is multifold. On one hand, there is a spike in demand. While on the other, shipping costs are at an all-time high.
Buckling under the strain of a sudden surge in B2C shipping volume, FedEx and UPS have been slapping peak-season surcharges. They have imposed a certain tax/charges along with the surging transportation charges. Even with your business accounts and 'hefty' discounts, you end up paying a lot more for subpar service.
Here are 5 surefire strategies to reduce shipping costs for your eCommerce business:
1.Compare Pre-COVID shipping costs with Post-COVID
Get a clear understanding of how you are getting billed. Deep dive into shipping cost analytics with a side-by-side comparison. Audit your pre-COVID invoices & charges and compare them with the current invoices & charges. With this data reach out to your FedEx or UPS account Manager and renegotiate the discounts that you are eligible for. 
While you are at it, make note of SLA violations. There is a marked increase in the number of delivery delays understandably. However, with both FedEx and UPS revoking money-back guarantee for all services there is no way to hold them accountable for delivery delays. 
2. Rethink Packaging
Since the start of the pandemic, shipping to remote destinations has become more pricey. Along with the delivery area surcharges and additional handling charges, the peak season charges for delivering orders to a remote area is exorbitant.
A smart way to overcome this problem is to incorporate bundling. For the orders or shipments that are to be delivered to faraway destinations, bundle up the orders. Create a free account with shipping carriers to make avail of free packaging. Most shipping carriers offer free boxes.

3. Accurately estimate shipping costs
Shoppers want orders at a reasonable speed and at affordable rates. All the carriers are working a reduced capacity and this hugely impacts their fulfillment time. Our audits show that even the 1 day and 2 day Air services almost take the same days to deliver as that of the normal Ground service types. So, it would be best to ship using the economical service types as they cost you way less than the air services and have similar transit time.
On top of that, make sure to publish the shipping rates at the time of checkout. Surprise costs are a downer for most shoppers. Shoppers want a transparent break-down of their ordering costs. Avoid hidden layers to order purchase costs.
4. Pre-empt any delivery issues

Not all customers can understand shipping delays, even during these times of uncertainty. Predict delivery issues such as delays and communicate to your customers well in advance. This will calm their anxiety about their order delivery.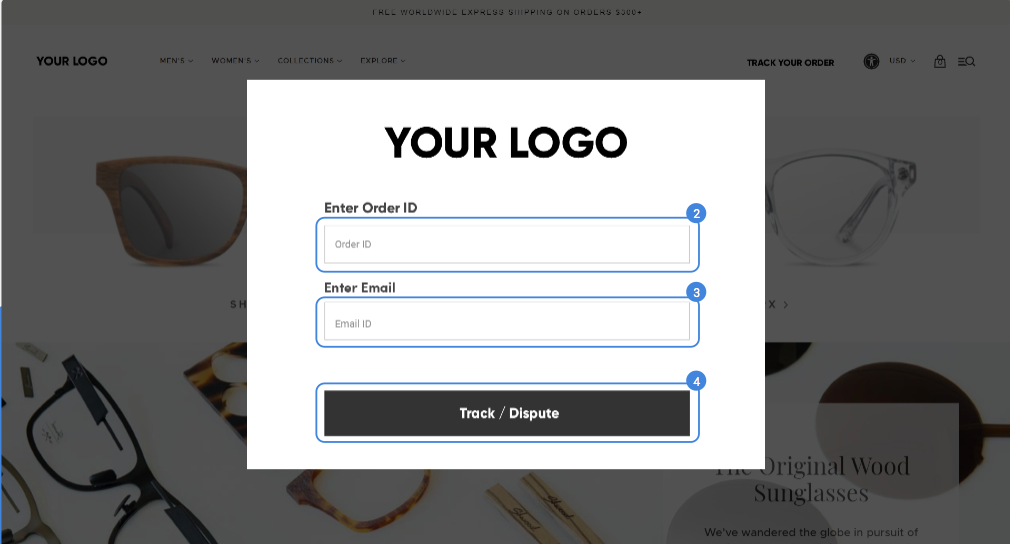 Share notifications on every shipment transit to keep them in the loop of the last-mile delivery process. Respond promptly to questions pertaining to their order whereabouts. Appeasing customers and open lines of communication is key to inspiring brand loyalty. 
5. Facilitate tracking within your shopping site 
Instead of directing them to the carrier's website to track their orders, you can give them proactive updates through preset automated options. Rather than the carrier's static Tracking History/Events page, you can host a tracking page on your website and show the whereabouts of the package in a way that suits your theme and brand message. It will also give you an opportunity to showcase your brand's commitment to delighting shoppers.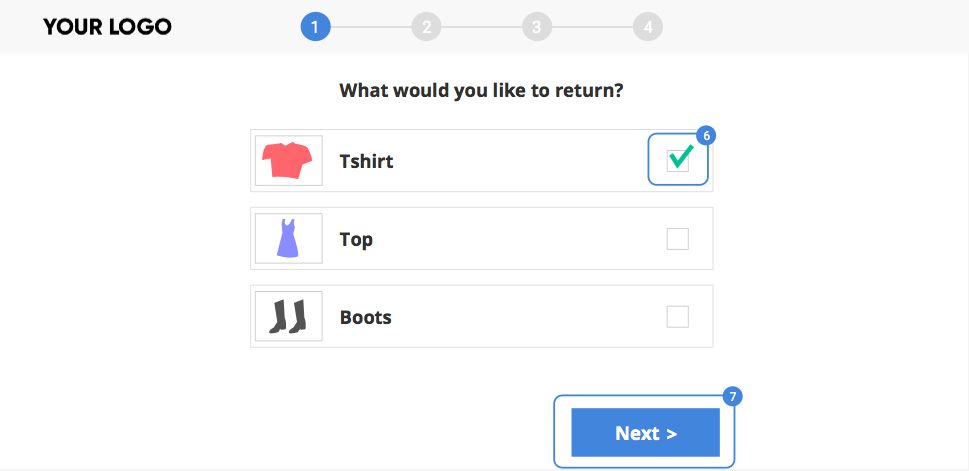 Allow shoppers to file a return request from within your shopping site. Simplifying the returns process wins credibility and customer trust. Moreover, embrace a self-serve lost/damaged/delay dispute model. The millennial resent contacting your customer service agent or emailing them. They would rather prefer a way to dispute their order-deliveries with minimum human interaction.