The 2020 holiday season was bigger, flashier and most revenue-generating time for the retailers in the US. Between UPS and FedEx close to 1000 million orders were delivered. According to barrons.com, FedEx reported a 17% increase in the volume of packages delivery during the holiday season.

As a retailer who had a blockbuster of a sale season, you are probably beaming with pride at your store's closing revenue. Alas, little do you realize a downturn is likely to follow during phase 2 of the Holiday sales: Returns

"It ain"t over "till the fat lady sings". In case of eCommerce Sales, it ain''t over ''till you process holiday returns

Almost every year a spike in holiday sales is followed by a slump in the form of order returns. UPS names Jan 2nd as the National Returns day. In 2020 UPS is expected to process 1.9 million returns on National Returns Day. According to NRF, at least 10% of the Holiday orders are returned. Handling returns is not the only war you will be waging.
The general rate increase announced back by UPS and FedEx in August will come into play in January.

So if your footing the shipping bills for your customers' order returns, your eCommerce will head right into a downward spiral. In one fell swoop, you will go from riches to rags.

Let's paint it with bold clarity, in case you missed it

Holiday returns + New UPS and FedEX rates = Old bitter Scrooge is back

Before we embark on our journey to redeem the Holiday cheer, it is important to understand the well-founded reason for the post-holiday sales gloom

First, a teardown of the UPS and FedEx rates to understand what is at stake.
Over the years it has become a sort of a holiday tradition for UPS and FedEx to increase the shipping rates by 4.9% on average – the resemblance in the GRI is striking.

For instance, both UPS and FedEx have a higher rate for time-definite services compared to ground services, This directly correlates to the higher customer demand placed on shorter delivery times.

Percentage increase in shipping rates of UPS and FedEx service type-wise compared with 2019 rates.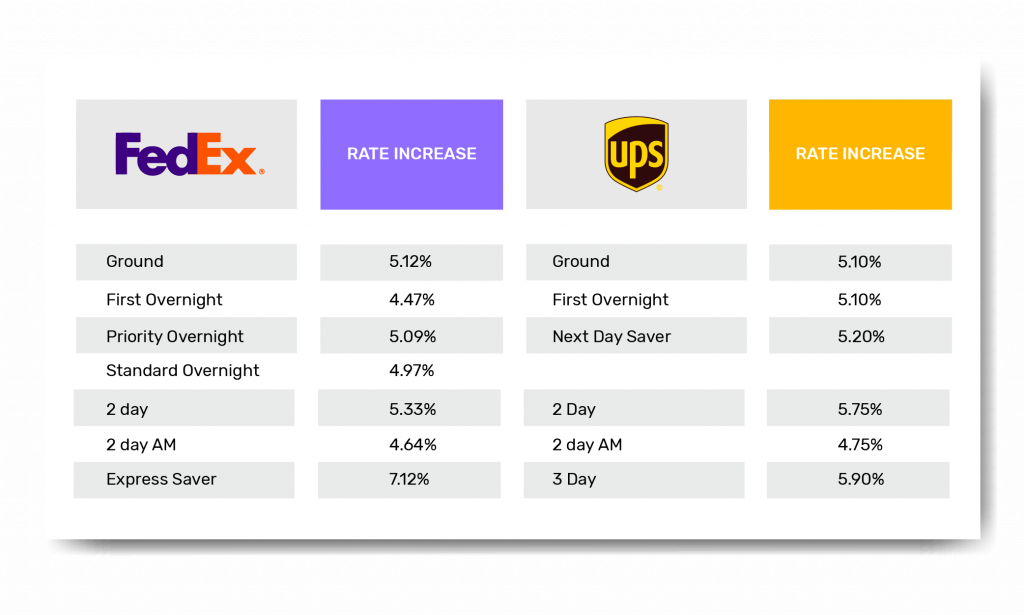 As observed FedEx express saver and UPS 3 day saw a higher increase in shipping charges

In the case of surcharges that make up to 40% of shipping invoice charges, UPS charges increased modestly when compared to FedEx surcharges which were relatively higher. However, UPS has added new categories to accessorial charges namely rebill fee, Prohibited Item Fee, Item 86 Fee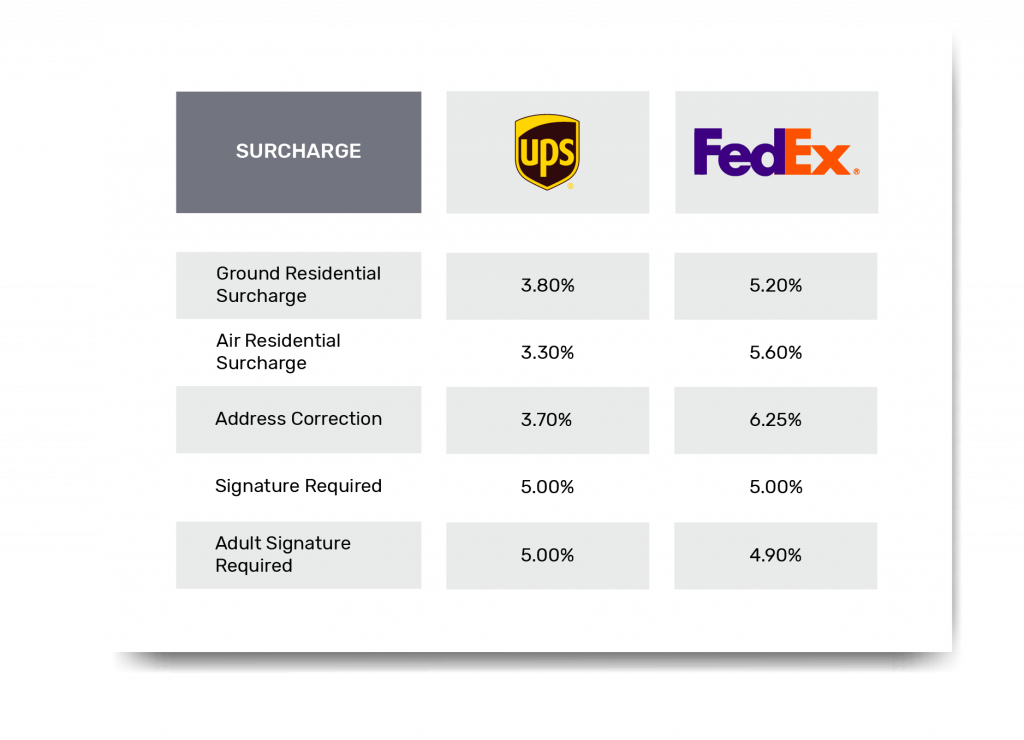 The deal-breaker was the increase in the Additional Handling Charges. Although large packages and oversized packages were consistently targeted year after year, both UPS and FedEx brought down the slab from 70 lbs to 50 lbs. Furniture retailers, as well as retailers for electronic items such as TV, will experience a bottom line pinch.

An average shipping rate increase for AHS by UPS and FedEx in 2020 when compared with 2019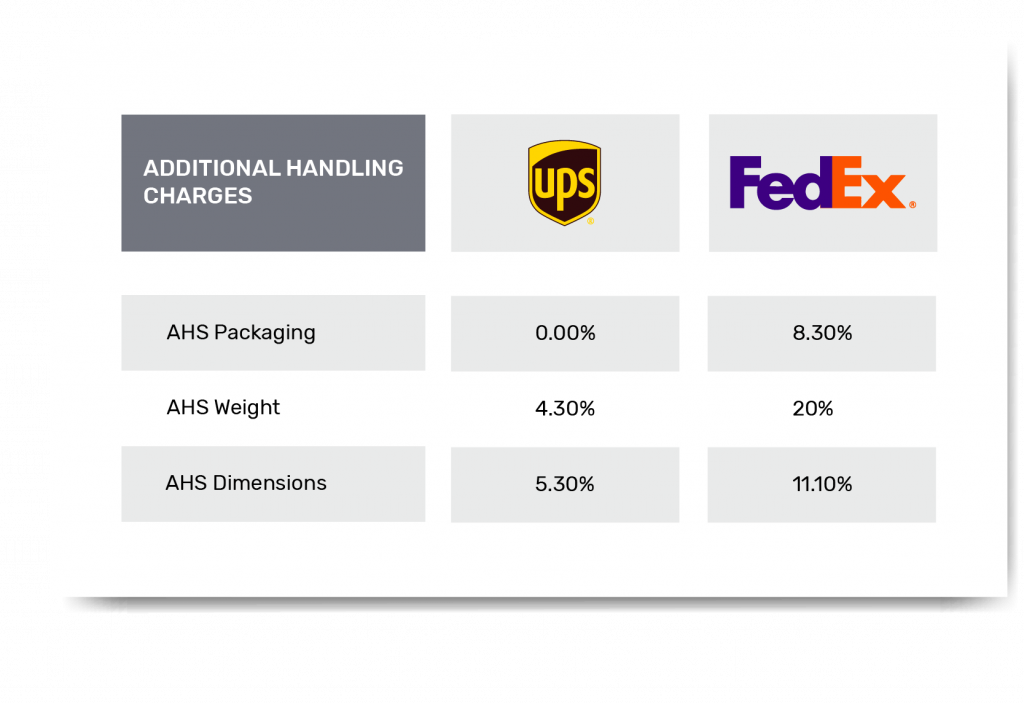 Another portion that saw a hike in shipping rates was the delivery area and extended delivery area surcharge – some of them up to a 17% increase in shipping rates.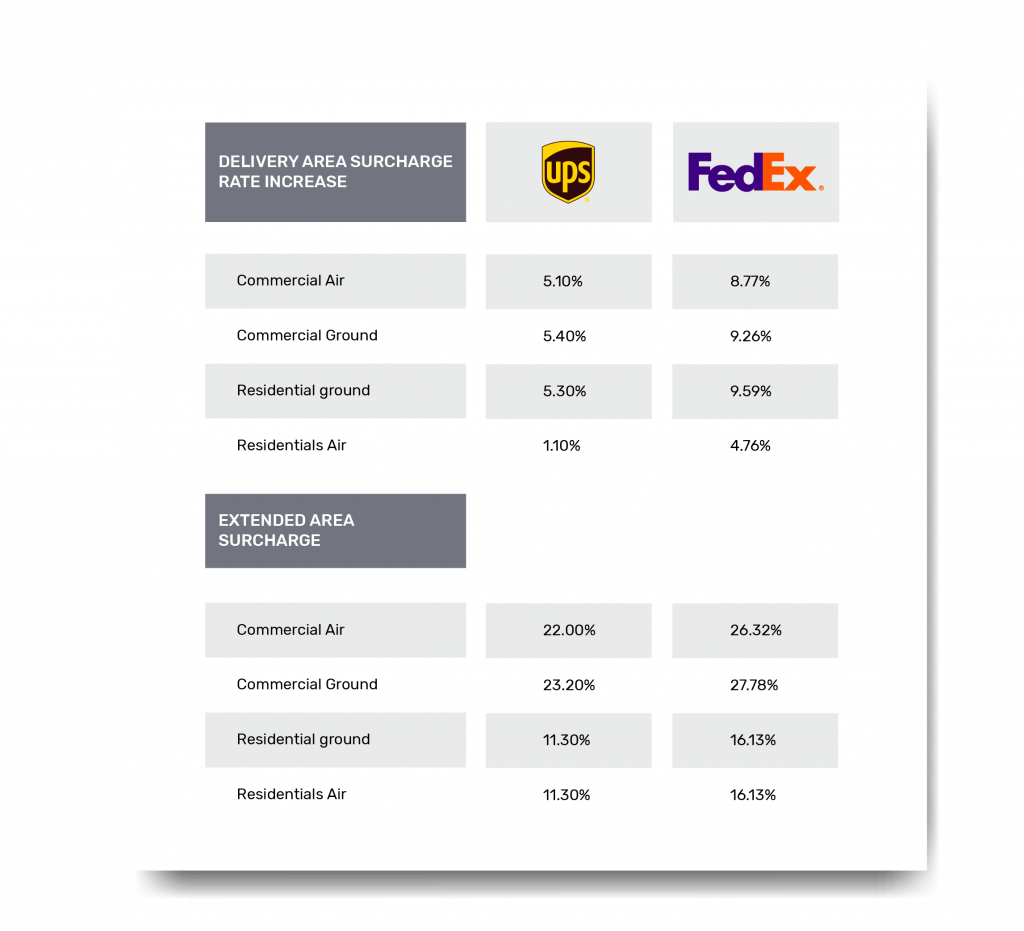 Moreover, both UPS and FedEx have reworked the list of zipcodes categorized under DAS and EDAS. You can view the new list here.

Typically whenever UPS or FedEx states an average increase of 4.9% in shipping costs, it is almost given that the actual increase is going to be much higher.

We took a sample shipping profile and applied the new GSR rate for each category, to calculate the actual hike in shipping rates. The result was a staggering 9% hike for a 10 lbs package shipped from Plattsburgh to Lake Placid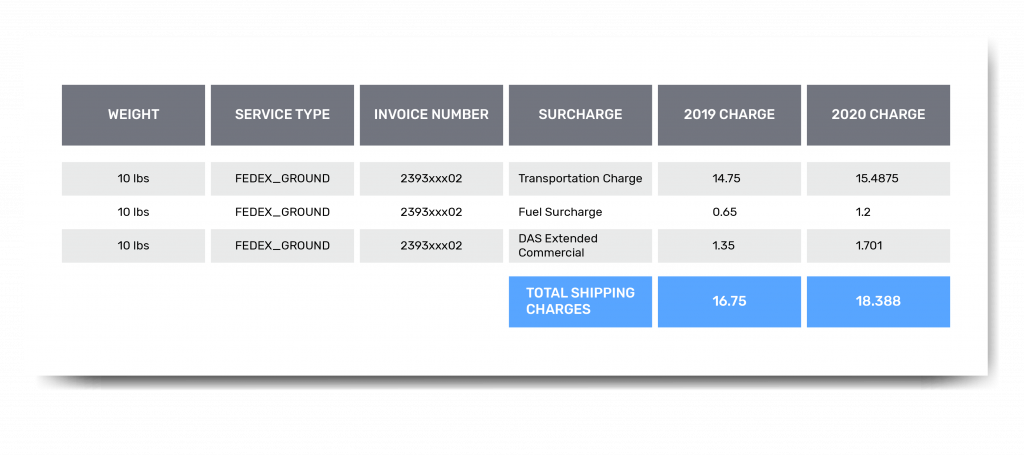 You may think with new shipping rates in place UPS and FedEx will place more emphasis on hitting their on-time delivery goals more often. Sadly that is not the case.

A quick look at the UPS and FedEx 2020 holiday delivery trend unveils that the performance has been less than satisfactory. On average 12%- 13% of UPS packages were delayed late. Around 10% – 12%of FedEx packages were delayed during the same period.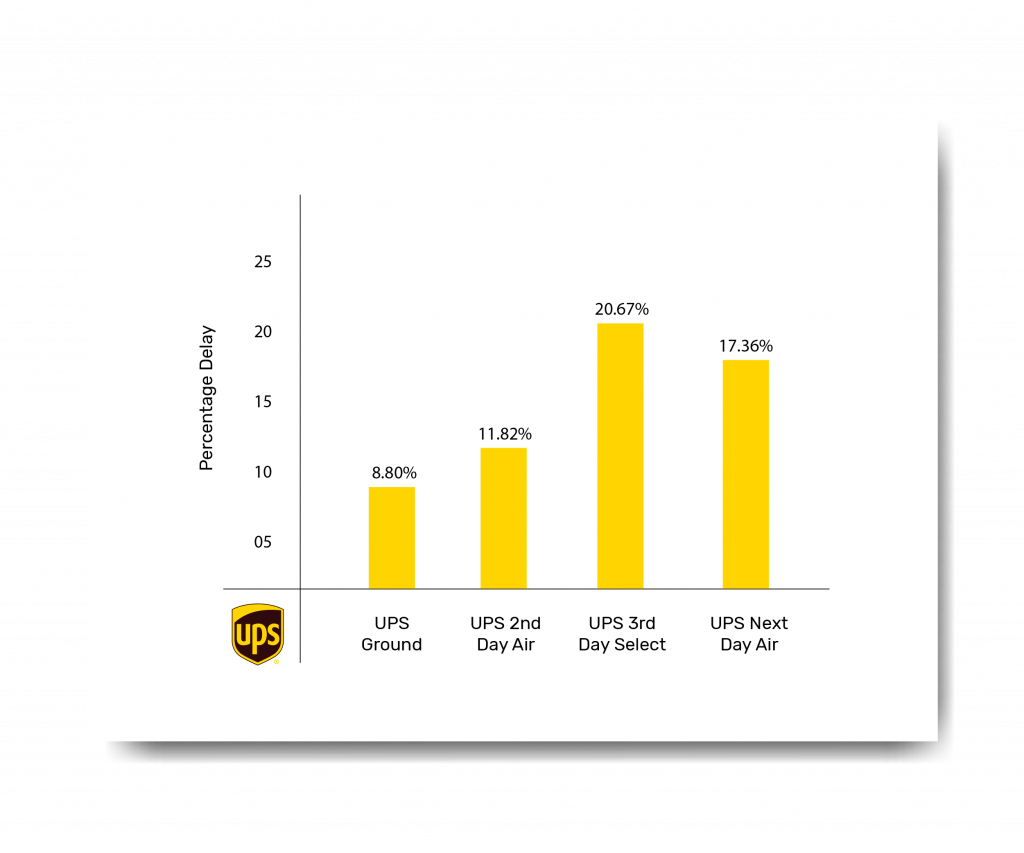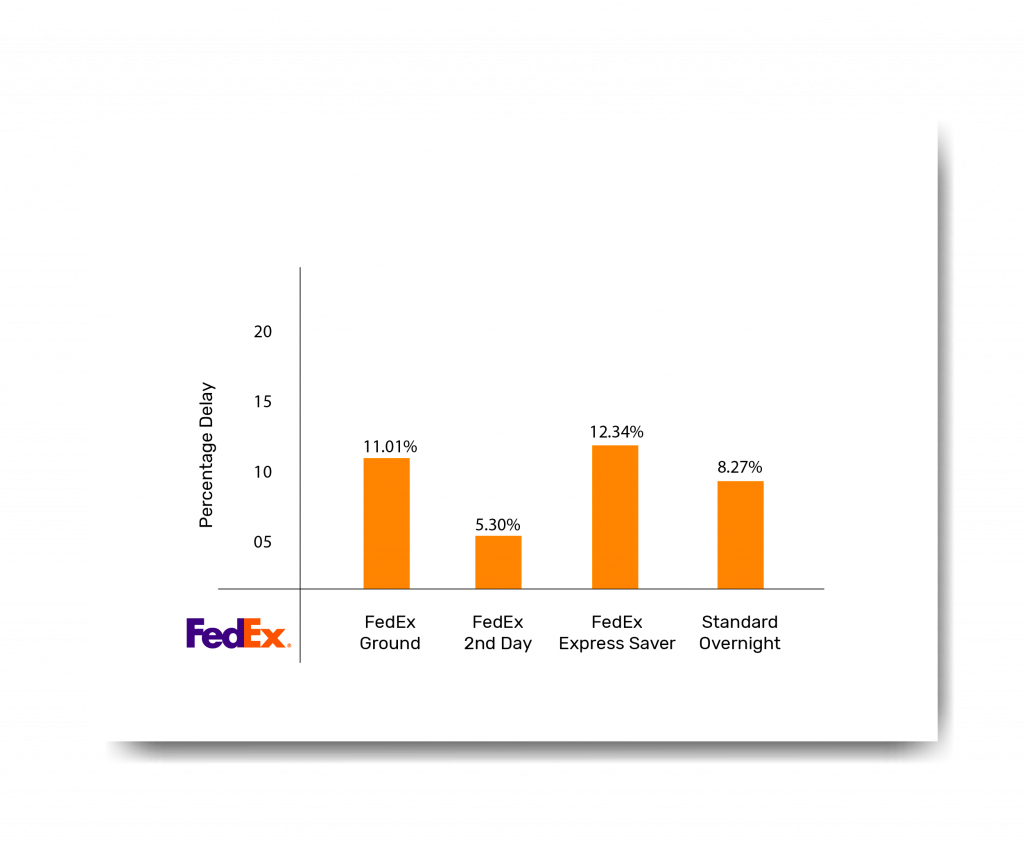 So what does this all mean?

In the New year, you need to account for every dollar that you invest in fulfilling customers' orders. Shorter delivery times and premium shipping costs are the new reality for etailers.
There is no way you can dump the monotony of scouring through thousand of charges on your shipping invoice to identify overcharges, discrepancies, service failures on your resourceful logistics team. It is time to free your team from the tyranny of messy excel sheets. Time to turn piles of data into intelligent insights with automation.

AuditShipment.com helps in systematically examining your shipping invoices to ensure you are paying the right shipping price. Moreover, our shipping intelligence platform brings to your attention contextual insights and strategy that can instantly boost your revenue and minimize your shipping excess.
Don't let your revenue dip post a massive sales season. Automate your shipping invoice audit to maintain a strong revenue run rate throughout the year.