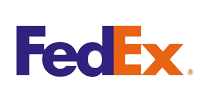 FedEx guarantees on time delivery for every shipment.
Every time FedEx delivers your package later than the committed time, FedEx promises to refund/credit the entire shipping cost.
However, FedEx does not make the process of claiming refunds easy. FedEx refunds your shipping ost only when a claim request is submitted. The timeframe within which the requests need to be filed is limited to 15 days from the date of invoice generation.
This, in turn, adds layers of complexity to the refund recovery process for late deliveries. Businesses find it exceptionally hard, time-consuming to claim the money that they are entitled to receive.
At AuditShipment, we have built an automated audit system that continuously examines your packages for late deliveries and disputes eligible service failures with FedEx on your behalf. Signing up with us takes less than a minute, and the FedEx refunds for eligible service failures are directly credited to your FedEx shipping account.
What FedEx says about their money-back guarantee?